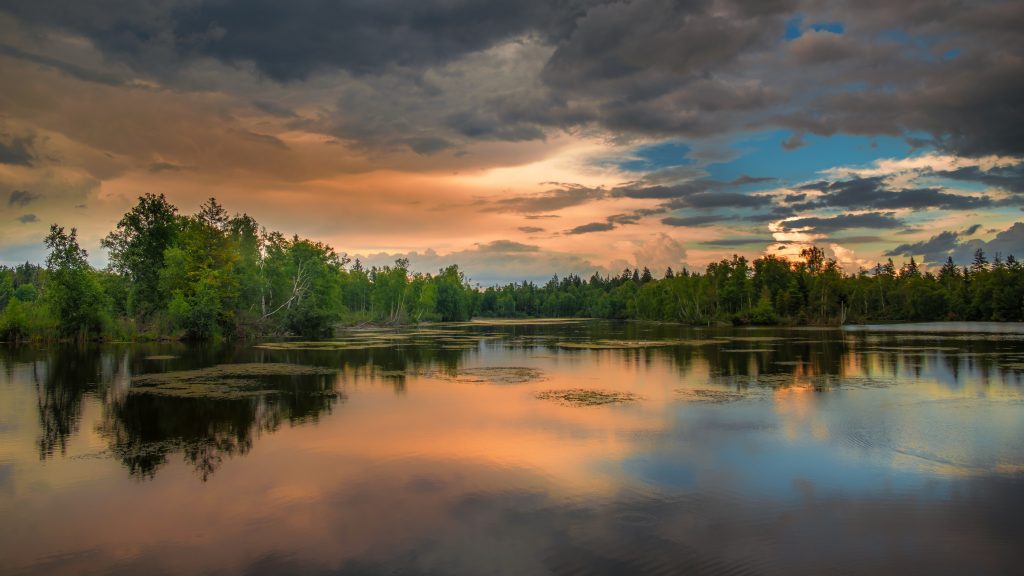 Turnbull Creek Community Development District
EST. 2014 LOCATED IN ST. JOHNS COUNTY, FLORIDA
District Facilities Closed Due to COVID-19
The Turnbull Creek Community Development District Staff continues to monitor local, sate and federal communications, guidelines, recommendations and advisories regarding COVID-19.
As you are likely aware, many local and state government facilities and programs have been closed. In an effort to minimize the risk of contracting the virus, and consistent with federal, state, and local guidelines, the District has made the decision to close all recreational facilities and suspend all recreational programs effective immediately and until further notice. The District will notify you of any change to operations and will continue to make decisions based on governmental recommendations, which may and have changed rapidly.
While we recognize the disruption is less than ideal, the health and safety of District residents, guests and on-site staff is of utmost importance.  Please continue to monitor the District's website at turnbullcreekcdd.com and your email for further updates regarding District facilities and programs. Thank you for your patience and cooperation as we all work together in the unprecedented time.
District Staff
__
Turnbull Creek Community Development District Board of Supervisors Vacancy Announcement
The Board of Supervisors will consider candidates for appointment to fill a vacant seat for the remaining term of office. Persons interested in being considered to fill the vacancy should submit via email a written résumé to the CDD Recording Secretary (ssweeting@gmsnf.com) no later than April 29, 2020. Candidates must be registered voters and residents of Turnbull Creek CDD. The Board of Supervisors will review résumés and is expected to make a selection by majority vote at the next CDD meeting to be held at on May 12, 2020 @ 10:00 a.m. Candidates are encouraged to attend the meeting to briefly address the Board and be available (if selected) to be sworn in and participate in the remainder of the meeting.
Community Development Districts are governmental entities and supervisors are public officials subject to Florida Sunshine Amendment and Code of Ethics. Within 30 days of appointment, the new supervisor will be required to file a Statement of Financial Disclosure (Form 1) with the St. Johns County Supervisor of Elections. To view the form, visit http://www.ethics.state.fl.us/  (the form is required after appointment, not as part of the application process). For more information regarding the duties and responsibilities of the Board of Supervisors, please consult Chapter 190, Florida Statutes.
__
The Turnbull Creek Community Development District is a local, special purpose government entity authorized by Chapter 190 of the Florida Statutes as amended, and created by ordinance of the St. Johns County as an alternative method of planning, acquiring, operating and maintaining community-wide improvements in planned communities. A CDD provides the "solution" to Florida's need to provide valuable community infrastructure generated by growth, ultimately without overburdening other governments and their taxpaying residents. Community Development Districts represent a major advancement in Florida's effort to manage its growth effectively and efficiently. This allows a developer to establish higher construction standards, meanwhile providing a long-term solution to the operation and maintenance of the community's facilities.
For more Information regarding the CDD, Please contact the Governmental Management Services:
475 West Town Place, Suite 114
St. Augustine, Florida 32092
Phone: 904-940-5850
Fax: 904-940-5899
etorres@gmsnf.com 

Public Records
District Documents
BOARD INFORMATION
Board of Supervisors




Meeting Dates
Fiscal Year 2020:
November  12, 2019
January 14, 2020
March 10, 2020
May 12, 2020 (budget approval) – 10 am
June 16, 2020
August 11, 2020 (budget adoption)
September 8, 2020
Turnbull Creek CDD will hold their regularly scheduled public meetings at the
Murabella Amenity Center, 101 Positano Avenue, St. Augustine, Florida 32092 at 6:30 p.m.
on the second Tuesday of each month
Management Services
GOVERNMENTAL MANAGEMENT SERVICES LLC – North Florida
Governmental Management Services (GMS) is a family of limited liability companies that was established on November 26, 2004 for the purpose of providing special district management services to Community Development Districts (CDD). GMS currently has offices in Orlando, St. Cloud, Ft. Lauderdale, Tallahassee, Port St. Lucie, St. Augustine, and Jacksonville, Florida, and Knoxville, Tennessee. GMS currently manages over 130 Community Development Districts across the State of Florida.
St. Augustine Office
Address: 475 West Town Place, Suite 114
St. Augustine, FL 32092
Phone:(904) 940-5850
Fax:(904) 940-5899
Contact Info
Turnbull Creek Community Development District
475 West Town Place, Suite 114
St. Augustine, Florida 32092
(904) 940-5850
Florida Public Records Notice: Emails to and from Community Development District's are public record according to Section 119 Florida Statutes. For more information, please see http://www.myflsunshine.com/.